Safety on the Eglin Reservation
The Eglin reservation is a great place to recreate however, there are some plants, animals and man-made objects that can cause you some uncomfortable moments if you are not observant. It is a good idea to carry a first aid kit with you while visiting the Eglin reservation, especially if you have children along with you.
Public Access Map (PAM)
With the increased scope and complexity of military training/testing operations, all or portions of the Eglin reservation are subject to more frequent closures. To provide a graphical representation of daily public access restrictions of otherwise open recreation areas, Eglin Natural Resources Office developed the PAM. All individuals must review the PAM prior to entering the Eglin reservation. Compliance with this requirement is mandatory.
---
Avenza Phone App
The reservation is large, remote, and sometimes difficult to access. It is quite easy to become disoriented on the hundreds of miles that makeup the reservation road system. While the Outdoor Recreation, Hunting, and Freshwater Fishing Regulations booklet has maps of the reservation they only help if you know your location. The reservation road system is marked with three foot high 4X4 posts at intersections with the road number on the sides of the post. These numbers correspond to the roads maps in the booklet. However, the easiest way to know your location on the reservation is to down load the Avenza app on your android or iPhone. Once you have the app on your phone you can download a GPS enabled reservation map that will show you your current location. With this app you know your location at all times.. Instructional information is in the Outdoor Recreation, Hunting, and Freshwater Fishing Regulations .
---
UXO Warning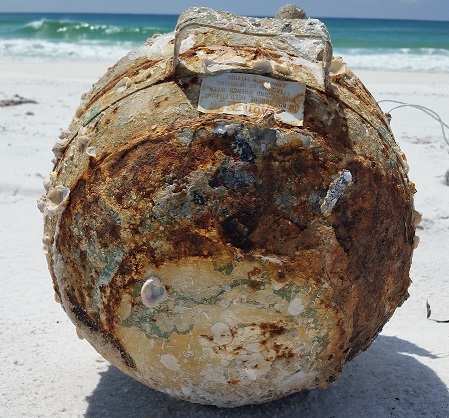 WARNING: Unexploded Ordnance (UXO). The Eglin reservation has been supporting military testing and training since 1939. Persons who are permitted access to the reservation are hereby warned they may encounter unexploded ordnance (bullets, bombs, rockets, flares, etc.) in the areas that are open for public recreation. This UXO may be on the surface, or they may be partially or completely buried. Report the location and description of the UXO to one of the following: Eglin Security Forces (882-2000), Jackson Guard (882-4165 or 4166), Eglin Consolidated Command Post (883-4020) or 911 (inform them you are on the Eglin reservation).
| | |
| --- | --- |
| DO NOT | DO |
| | |
| | |
| | |
| | |
| | |
IF IT LOOKS MAN MADE AVOID IT!!

IF YOU DID NOT DROP IT, DO NOT PICK IT UP!!!
---
Fire Safety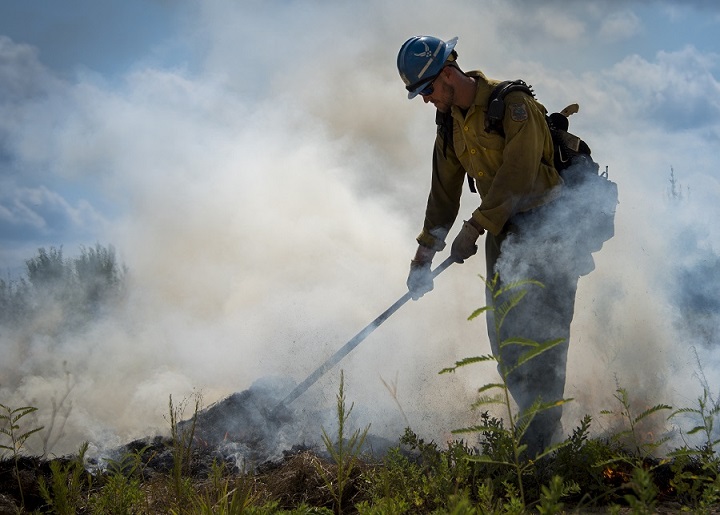 Fire is an important natural ecosystem process. It balances and renews vegetation and soil nutrients. Our ecosystems on the Eglin reservation require fire, and we use prescribed fire to burn 90,000 to 100,000 acres per year as an important management tool.
Checking the PAM daily will help you avoid closed areas where burning is taking place.
To learn more about fire on the landscape, we've linked these excellent articles:
Southern Fire Exchange: Effects of Prescribed Fire and Wildfire
Tall Timbers Research Station & Land Conservancy: Lightning-Season Burning
---
Wildlife Safety
PLEASE, PLEASE, PLEASE Do Not Feed Our Wildlife. Individuals who feed the wildlife are causing the animal to associate food with people. When these animals come up to humans expecting food and there is none available, quite often there is conflict between the wildlife and the human. The animal always comes out on the losing end in the long run.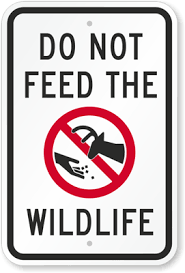 All wildlife and plant species on the Eglin reservation are protected, unless authorized to hunt during specific hunting seasons. Please report any wildlife harrassment to the Natural Resources Office or the Florida Fish and Wildlife Conservation Commission.