Fishing on the Eglin Reservation
All visitors,16 YOA or older, to the Eglin reservation must have an Eglin permit and photo ID.
If you are 16 YOA or older and plan to fish, gig suckers, or gig frogs on the Eglin reservation you will need the appropriate State of Florida and Eglin license or permits.
Carefully review the Florida Fishing Regulations for state fishing regulations and license information relating to fishing. Specific fishing regulations modified for the Eglin reservation are contained in the Outdoor Recreation, Hunting, and Freshwater Fishing Regulations booklet.
Eglin Lakes and Ponds
| | | |
| --- | --- | --- |
| TTA Location | Name | Acres |
| K-22 | Anderson | 3 |
| K-21 | College | 28 |
| I-25 | Crain | 3 |
| I-7 | Duck @ | 30 |
| Hurlburt Main | Hurlburt Lake + ** | 22 |
| J-25 | Indigo @ | 6 |
| Eglin Main | Jacks + ** | 21 |
| J-8 | Jr. Walton | 4 |
| Eglin Main | Lower Memorial ** | 40 |
| Eglin Main | Upper Memorial + ** | 23 |
| J-20 | Speck | 7 |
| H-6 | Roberts | 8 |
| G-32 | Timberlake | Closed |
| Eglin Main | Weekly + ** | 6 |
+ Catch and release only.
** Restricted to DoD-affiliated personnel and guests.
@ Special Creel Limits Apply
Anderson Pond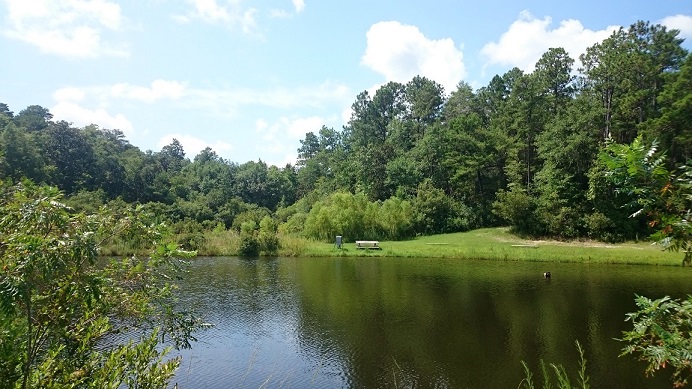 Weekly Pond on Eglin Main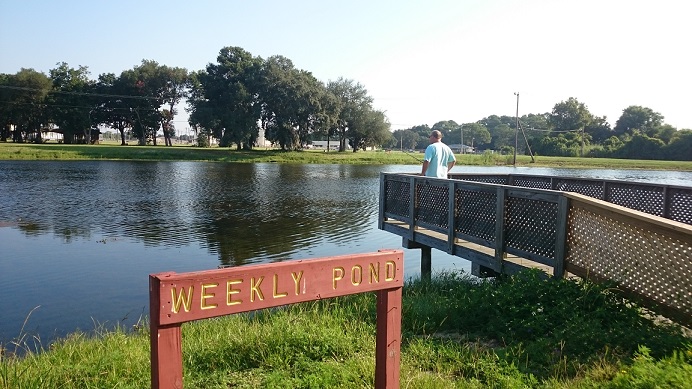 Duck Pond